For over 30 years, IAI PRESENTATIONS, INC. has been a global company, specializing in producing a special kind of entertainment we call "Commercial Culture."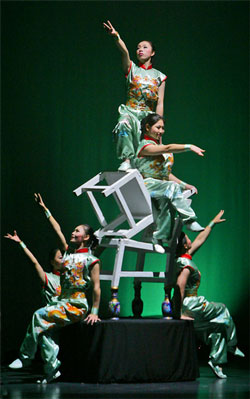 (Photo by: James Thompson, The Rock River Times)

This includes shows that are fun and entertaining to attend, culturally enriching to audiences, and commercially viable to produce. We have produced entertainment spectaculars for Theatre Tours in North America and Europe, Casinos, Theme Parks, Exhibitions, Fairs and Festivals, Conventions, and Corporate and Special Events. If you have visited a Six Flags or Sea World Theme Park, chances are, you have seen an IAIP Production. If you have visited one of the many Fairs across the US such as the Orange County Fair, the Los Angeles County Fair, or the Eastern States Exposition you have seen an IAIP production. If you have visited Casinos such as the MGM Grand in Las Vegas, Foxwood's Casino in Connecticut, the Seneca Niagara Casino, or any of the many Harrah's Casinos across America, chances are you've seen an IAIP production! Simply click on the links at right for more details by show.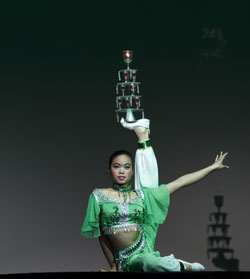 (Photo by Tom Meinhold Photography)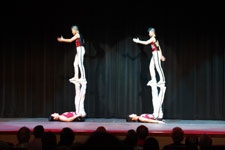 (Photo by Tom Meinhold Photography)

Contact Info
For further information and inquiries, contact:
cynthia@iaipresentations.com
. For theatre tour bookings of THE PEKING ACROBATS and our other Chinese shows, please contact Dean Shultz at IMG Artists: dean@imgartists.com. For THE MOSCOW BOYS CHOIR theatre tours, please contact MPI Talent Agency at:
michael@mpitalentagency.com
.

The Peking Acrobats®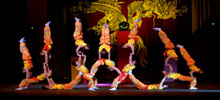 Jigu! Thunder Drums of China®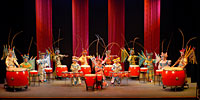 The Stars of the Peking Acrobats®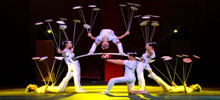 The Moscow Boys Choir®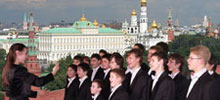 The Shangri-La Chinese Acrobats®